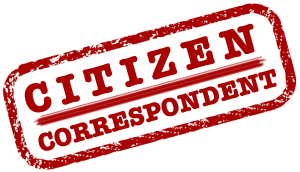 The sections "Citizen Correspondent" of katoikos.eu are open to all readers. Our goal is to present as large a variety of viewpoints and sources of information as possible, from all geographical locations and nationalities, as well as social and professional backgrounds.
We are particularly interested in contributions addressing issues that the author knows first hand, be it for professional or personal reasons, containing insights or personal thoughts that journalists are rarely in a position to convey.
You may want to disclose your name or write under a pseudonym, but you should provide some information to help the reader understand from which environment the piece emanates (for example location, nationality, profession, age and/or gender).
The only rules that apply is that the text must be considered interesting for publication by the Editorial Board, understandably written, and abide by minimum ethical standards. The length may be from 300 to 1000 words (for shorter contributions, we suggest to use the "Comments" function).
The articles are not edited, nor translated. They are published as they come in the original language. Occasionally, the tittle may be changed to better reflect the content, and captions added. The information provided is not checked and its veracity remains the sole responsibility of the author.
We invite you to send your articles and … become a Citizen Correspondent!